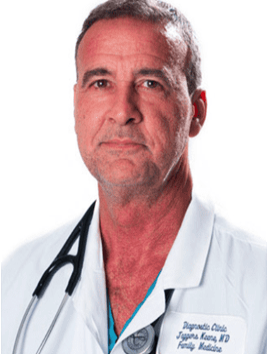 Dr Keene Jaggers
Medical Director
Dr. Jaggers Keene, MD, has been in practice for 26 years and is a Family Practice physician. Dr. Keene completed his medical school training at Universidad Central del Este, followed by his residency at Herman Memorial Hospital. Dr. Keene completed his fellowship at the University of Texas Health Science Center Department of Surgery and his internship at McLennan County Medical Education and Research Foundation. As a Family Practice Physician, Dr. Keene treats conditions and performs procedures related to Family Practice. Dr. Keene is board-certified in the American Board of Family Medicine
Valerie Jones
Medical Esthetician
Valerie has been a medical aesthetician for over 17 years. She has a vast knowledge of non-surgical treatments. She brings extensive background and knowledge and knowledge in cosmetic procedures and products. Her primary focus is taking care of the patient in building a long relationship with exceptional service and care.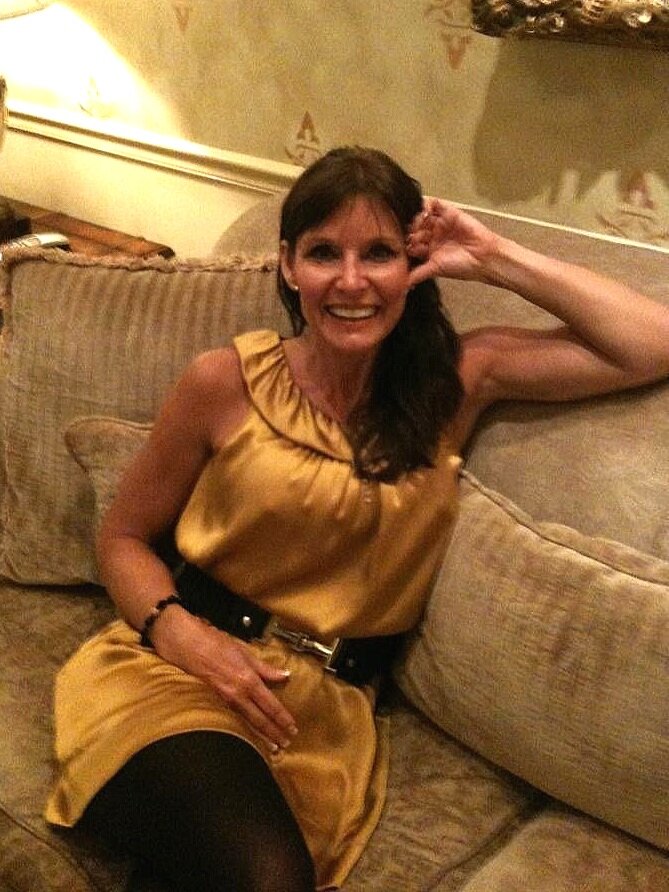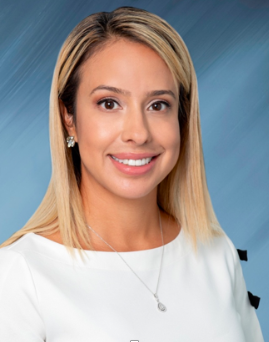 Rosalie Orrostieta
 APRN, FNP-C
Rosalie is a board-certified Advanced Practice Registered Nurse specializing in Family Practice. She began her nursing career in the United States Army with extensive training in trauma and emergency medicine. She later pursued to extend her nursing career, graduating with honors and receiving her Master of Science in Nursing from Chamberlain University. Rosalie is an active member of The American Association of Nurse Practitioners. She has also participated as a podium speaker for her dedicated role in Interprofessional Collaboration and Patient Centered Care in the 2017
Annual American Nurses Association (ANA) conference. She comes to us with a wealth of knowledge in respiratory health and hematology. Following her passion to help clients feel and look their best she has obtained certifications in both Botox and dermal fillers. She has over 150 hours of direct hands on training on advanced cosmetic injectable techniques with seasoned advanced master injectors. Rosalie has been praised for demonstrating a good clinical eye for achieving individualized results, excellent judgement, and a soft touch in performing cosmetic injections. Rosalie's goal is to combine her in depth knowledge of facial anatomy, caring nature, and expertise in cosmetic injections to achieve beautiful results for our clients in a safe and comfortable setting.
Valerie Prietz
APRN
Valerie graduated with her Bachelor's of Science in Nursing in 2005 from the Franciscan University of Steubenville. Her career in nursing started as a transplant intensive care nurse at the University of Pittsburgh. After six years of clinical nursing in the ICU, she moved to Florida to attended graduate school at the University of South Florida where she earned her Master's of Science Degree in Nurse Anesthesia. Valerie is Board Certified in Nurse Anesthesia and has been providing anesthesia care to a variety of patients in a multitude of clinical settings for over 8 years. Her journey into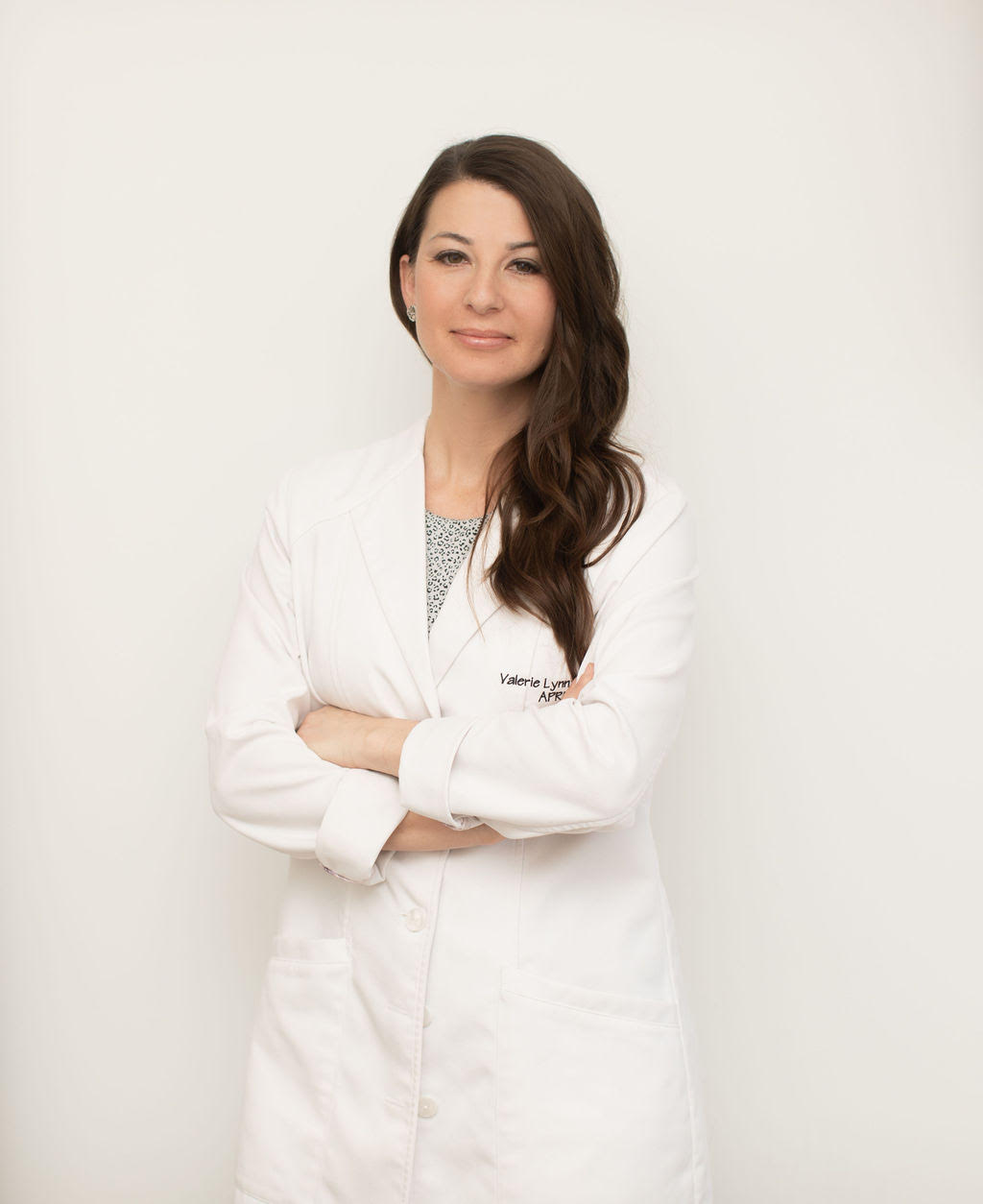 aesthetic medicine began in 2017 when she attended a basic neuromodulators and dermal fillers. She found that she really enjoyed helping patients feel more youthful and rejuvenated. She continued on her path into aesthetic medicine and has attended advanced trainings and seminars focusing on new injection techniques and products. Valerie practices with caution and care, never sacrificing safety for outcomes. The goal of her treatment plan is to leave her patients feeling refreshed and rejuvenated with a natural-looking enhancement.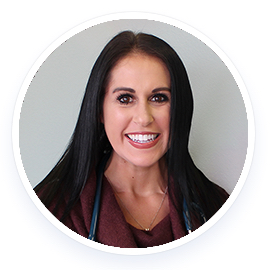 Jamie Applefield
 M.S., PA-C
Jamie earned her undergraduate degree from University of Florida in Gainesville, FL and her Masters of Physician Assistant Studies from Thomas Jefferson University in Philadelphia, PA. Jaime brings to us a background in orthopedic and sports medicine, non-surgical cosmetic and aesthetic medicine, anti-aging, and both a knowledge and a passion for Functional Medicine. In addition to her artistic eye and injectable precision, Jaime values her patients' trust and comfort. She is dedicated to delivering the highest level of care to her patients in an ethical and compassionate setting.
In her free time, Jaime loves spending time outdoors and traveling. She is an avid fitness enthusiast. Jaime is a former junior olympic gymnast and diver. She received a full ride scholarship for gymnastics and competed for the University of Florida as a Gator Diver. She enjoys spending time with family and friends and going on the boat.